After living in South America for a few years Cain moved back to the United States in November of 2018, settling in the birthplace of jazz, New Orleans Louisiana.
Raised by wolves in the high Sierra Nevada mountains of Mexico, Cain was educated in Switzerland by eunuch monks. He was kidnapped by a band of Swedish pencil sharpeners and worked in a peanut brittle mine for 67 years. After defeating the Nazi's in WWII he began his musical career as a bass kazoo player in the Azuza Kazoo Band. He quickly rose up the ranks by humiliating the conductor in a staring contest. He became the sixth Beatle but quit the band because of "creative differences." Cain soon became Miles Davis' trumpet player and lead singer for Elvis Presley. He toured with the "Self Righteous Brothers" but quit because, as Cain puts it, "Man, were they a pain to be around!" The rest is history.  Naw...not really! I figured no one really reads all this crap anyway so why let the truth get in the way of a good story? Here's the official story....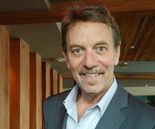 A professional musician since he was 15 years old, Cain has watched the world go by from sitting behind a piano on the bandstand. In his new book- "Life's A Good Gig"- (nominated for best non-fiction in the 2008 San Diego Book and Writers Awards) he shares his experiences and unique view of life. An astute observer of people and human nature he explores the mysteries of life and music in this well crafted memoir. At meet-the-author events he offers an entertaining and educational musical performance and speaks about topics in the book. He safely guides the audience from American music-(jazz, blues, country, standards from the "great American song book") into the world of Latin music, with lots of laughs and surprizes along the way.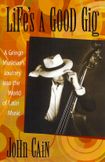 Cain plays several musical instruments including the piano, guitar, bass fiddle, accordion, harmonica and Latin percussion. He is also an orchestrator, arranger, conductor and produces recordings for many other artists and musicians. For years Cain has been delighting audiences with his unique and versatile talent, singing in five languages and performing a vast, international repertoire. Cain is always fun and entertaining. He appeared regularly at top west coast venues like the world renown Hotel Del Coronado, Humphrey's, Anthology, the Bahia Resort Hotel, the V Lounge in La Jolla, Ca. and Elario's atop the beautiful Hotel La Jolla where countless famous names have performed.
He performs songs in English, Spanish, Portuguese, Italian, and French with a repertoire of Jazz, Blues, Latin, American Standards as well as his original compositions. He has recorded several CDs (see "shopping" section) including "Silly Songs & Lullabies" for kids which includes a companion book that he also wrote and illustrated.
Cain is active in the local community as an active member and docent with the Advocates for Classical Music San Diego Symphony which brings local elementary school children to symphony concerts. He gives several seminars each year to San Diego area schools on the symphony orchestra and classical music.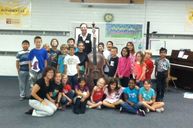 As an Artist In Residence with the So Cal Jazz Society he gives seminar/performances on the history of Jazz and Latin American music to Jr. High and High School students.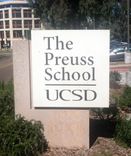 Cain has also organizes musical events for fund raising for the Puerta De Fe Orphanage in La Mission, Baja, Mexico.d 
Childhood:
The son of jazz bassist Willy Cain, John was born in Seattle, Washington. After WWII, Willy played many different venues from big band to be-bop, working at times with Ray Charles and the legendary jazz saxophonist, Dexter Gordon.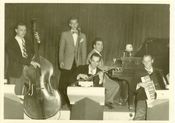 Willy also played piano and guitar, and taught John and his two older sisters to play. The Cain family relocated to San Diego, California around the time the "hootenanny" revival of folk music was becoming popular. Willy bought his three "Cain Kids" Spanish-style acoustic guitars in Tijuana and they were soon performing as a folk trio at local school and church functions. John got his first real "gig" when he was 14. He and a buddy learned every Clancy Brothers song on the album, wore traditional Irish cable knit sweaters, and performed at an Irish Pub after school. A major influence of this time was his mother's love of classical music, Broadway show tunes, and pets, that led to his wide range of musical interests and later inspired the production of a childrens' CD, "Silly Songs and Lullabies," as a tribute to an idyllic childhood. As a Young Adult John went on to learn to play many other instruments including tuba, trombone, horns, drums, bass fiddle and accordion in the high school orchestra, eventually becoming the student conductor. Encouraged by his band teacher, he began learning orchestration and wrote many arrangements for the choir and jazz band. He was voted "Most Talented" in his senior yearbook. John's music teacher "moonlighted" in an orchestra at Murrieta Hot Springs Resort. When John was 15 he was invited to join the band. Known as "The Catskills of the West," Murietta brought in the same comedians, magicians, dancers and singers from The Dunes Casino in Las Vegas. Here John played the bass and became proficient in sight-reading charts (arrangements), learned some Yiddish from the comics, and a lot about show biz! In college, John studied orchestration under Howard Brubeck, the brother of famous jazz pianist Dave Brubeck of "Take 5" fame. He also studied Spanish, worked in a music store demonstrating pianos and guitars, and gave private music lessons. About this time he became enamored with music from south of the border, including Mariachi, bossa nova, and Latin jazz.
A Little Name Dropping: After college, John formed the group "Rainbow Road" with his then-wife, singer Cyndi Rhodes. (Cyndi's father was John's mentor, Richard Rhodes, a master arranger who worked with Rosemary Clooney, Jimmy Dorsey and the Tony Pastor band). Managed by Freddy Goodman, brother of jazz legend, clarinetist Benny Goodman, they became the house band at La Costa Resort & Spa for five years, which was frequented by many celebrities. John met the likes of Tony Bennett, John Belushi, Mel Brooks, the Fania All Stars and Gene Roddenberry (creator of "Star Trek."). It was here John made the switch from bass to piano. On several occasions, composer Hoagie Carmichael stayed after the gig and gave John piano lessons on how to play "Skylark" and "Stardust."
Lessons From The Road: John's musical career spans many genres, from acid rock with "Strawberry Alarm Clock" in the 70's, to country music with "The Hollywood Cowboys" and "Timberline" in the 80's, to touring with "International Reggae All Stars," to forming his own Latin music group, "Trio San Diego," in the 1990's.

Add to this mix stints in Las Vegas at every major casino, and finding himself in the orchestra pit in the Old Globe Theater playing the bass in "Godspell," the "Fantastics" and other shows.
He has been accompanist for legendary jazz singer Chris Calloway, daughter of Cab Calloway.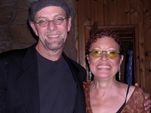 He was invited to perform at the 2008 Zihuatanejo International Guitar Festival in Zihuatanejo, Mexico.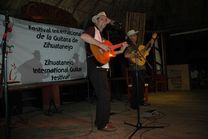 The John Cain Orchestra performed a series of regular "Sinatra & Martinis" shows for Anthology Jazz Club in San Diego. Cain did the arrangements and conducted the shows.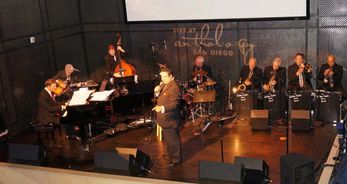 He currently performs regularly with his jazz trio and with his wife, jazz singer KatieCat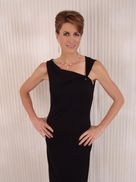 He has been guest musician on other CDs, including "Comanche Moon," George Franklin, GTF, Juan Escovedo, Ron Otis, Rebecca Jade, Bruce Robinson, Ron Bolton, Johnny Zorro, Cezar Valenzuela, and Tony Lasley, KatieCat, John's world travels as a musicologist with band member Mike Flanders, and more recent collaborations with composer/singer Juan Morones and master guitarist/painter Julio de la Huerta have inspired the two CD set, "Todo Latino," "Mas Latino."
Cain operates his own music publishing business, All World Music, and produces and arranges for other artists. He sponsors the annual "Life's A Good Gig Art and Music festival" bringing the works of painters and musicians together.  Currently, John appears at top venues throughout the USA (see links and "more info" section).  Having raised two adopted daughters, he is married to singer Katie Catinella and lives in Cuenca Ecuador with their cats, Cho Cho and Mama.